« Back
Carel at HVAC Excellence "High Efficiency Solutions: BLDC Compressors"
08/03/2018
Carel at HVAC Excellence "High Efficiency Solutions: BLDC Compressors"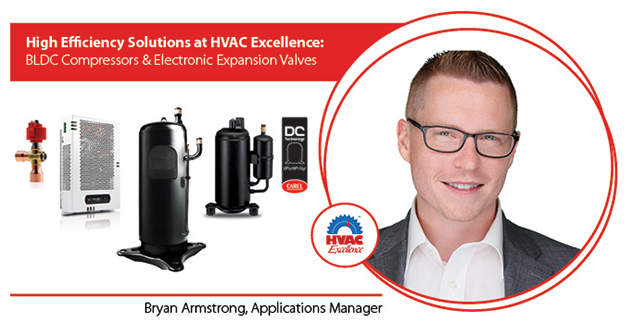 Join us in Las Vegas for the 2018 National HVACR Educators and Trainers Conference from March 26th through March 28th. Bryan Armstrong-Applications Manager and Josh Fleming-Application Specialist will be on-site to discuss the newest CAREL products and high efficiency solutions: adiabatic humidifiers, refrigeration controls, electronic expansion valves and more. Register here: https://www.escogroup.org/hvac/nhetc/default.aspx
"The HVAC/R landscape is evolving at a rapid pace unlike any time in our industries short history. BLDC variable speed inverter technology makes up a relatively small share of current global compressor usage, but this is expected to balloon exponentially across all vertical sectors in the next several years" says Bryan Armstrong. "We are eager to support the industry as it strives for improved energy efficiency for all applications. We look forward to helping current HVAC/R educators train the next generation of service technicians on the technology of tomorrow, available today".
Don't miss our Presentations!
High Efficiency Solutions: BLDC Compressors
Presented by: Bryan Armstrong
Wed., March 28 from 8:00 AM to 9:45 AM and Tues., March 27 from 10:00 AM to 11:45 AM
Brushless Direct Current compressors are gaining momentum, coupled with a stepper motor of an electronic expansion valve this high efficiency tandem is leading the way in reducing energy consumption within the HVAC/R industry. Learn the theory behind the design and the practical approach to install and service.
Latest News