CAREL@Refrigera
CAREL participates at Refrigera Show 2023, the Italian event focusing on the entire industrial, commercial and logistics refrigeration supply chain, to be held in Bologna from 7 to 9 November.
At stand F06, hall 30, CAREL will be presenting its offering of advanced solutions with high efficiency and connectivity. The proposal covers the main refrigeration applications, a rapidly-evolving sector in terms of sustainability thanks to the adoption of low GWP refrigerants and new technologies for optimising energy consumption. In this context, CAREL's solutions effectively help refrigeration specialists reduce waste, with a positive impact on time and resources, from energy consumption to working times to food preservation, in refrigeration systems of all sizes.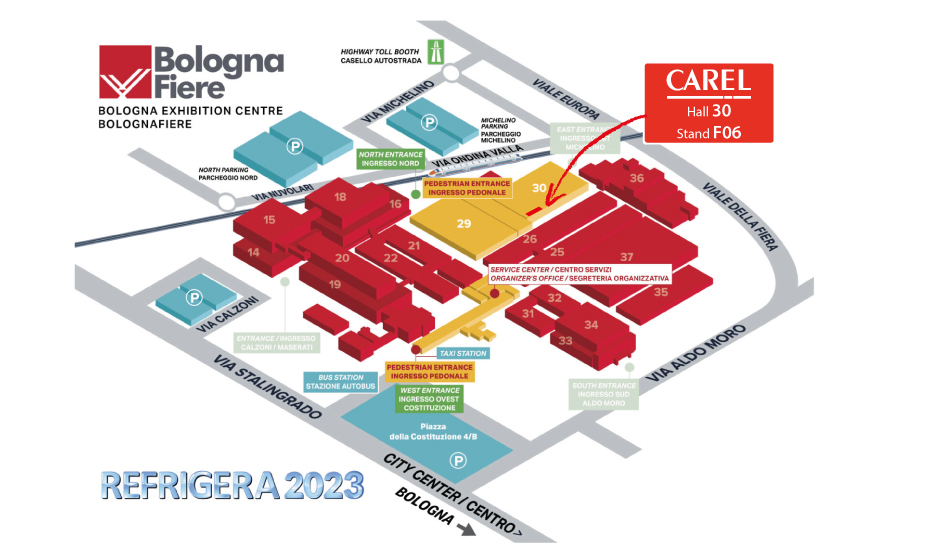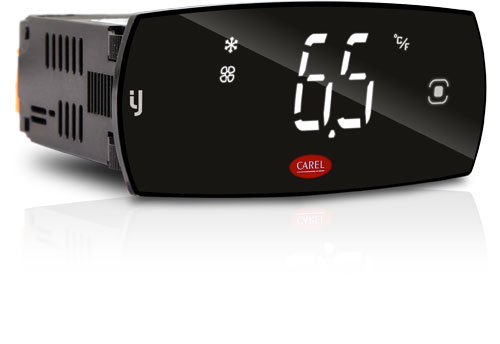 For example, when it comes to field installations, the key factor is to complete the job as quickly as possible. The CAREL iJW solution has been designed to fulfil this need: an electronic controller that can be completely configured via a dedicated app or using a multilingual configuration wizard, making commissioning and setup extremely simple. It comes equipped with built-in NFC and Bluetooth® connectivity for complete control from mobile devices, making service and maintenance quicker and easier, due to the possibility of accessing all the unit information and the trends of the main variables directly from a mobile device. Favourite configurations can be saved, exported and shared with the rest of the team, even remotely, and used to set up new units in next-to-no time.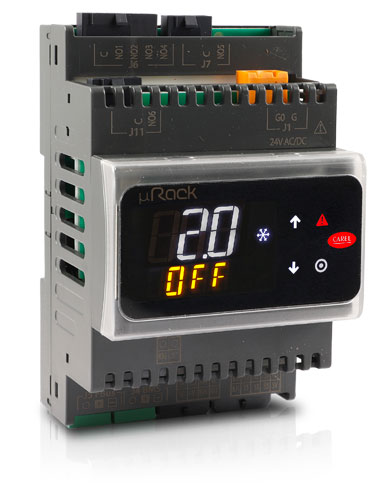 The CAREL proposal of controllers for condensing units and compact compressor racks operating on both HFCs/HFOs and transcritical CO2 units has also been further extended by the introduction of μRack, a connected control system for complete unit management. In this case too, Bluetooth® and NFC are included across the entire range, and are used to interface with the unit using the Applica smartphone app, making configuration much easier and more intuitive. The solution also features advanced functions with dedicated energy saving modes, such as the management of modulating loads for the highest efficiency: the 0-10 V analogue outputs are used to control variable-speed fans and compressors, which operate at the minimum output needed to meet the cooling load, depending on the outside temperature.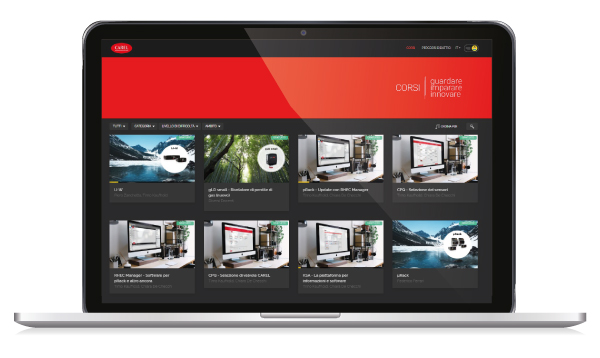 Support for refrigeration professionals not only includes these new solutions presented at the stand, but also involves an expanded training proposal: to help manage evolving technology, the use of new refrigerants, and the adoption of new regulations and standards, CAREL has launched a technical training portal, with a wide range of free courses in different languages, from basic to more advanced levels, covering the most common and latest applications, products and tools offered by CAREL. Refrigera will be an opportunity to raise awareness of this portal and promote complete and expert training on refrigeration topics.
CAREL's participation at REFRIGERA will also see a full program of presentations over the course of the three-day event:
---
Wednesday 8 November - conference room B - 2:30 - 3:00 p.m.
Stefano Soggia - Group Marketing Manager - Refrigeration Wholesalers
Topic: How connectivity is a tool that can benefit installers
---
Wednesday 8 November - 12:00 a.m.
Rivacold Stand
Matteo Zanlorenzi - Technical Sales Refrigeration Filiale Italia
Topic: iJW: configuration and field service via smartphone.
---
Wednesday 8 November - 12:15 a.m.
Conference organised by Centro Studi Galileo
Miriam Solana - HVAC/R Technical Knowledge Specialist
Topic: The latest F-Gas regulations and analyse a number of options to increase the efficiency of refrigerated cabinets, while ensuring their safety.
---
Thursday 9 November - 10.00 a.m.
Conference organised by Centro Studi Galileo
Piero Zanchetta, Solution Engineering Specialist - Refrigeration Wholesalers
Topic: Device configuration of field services via smartphone