Cut phase speed controllers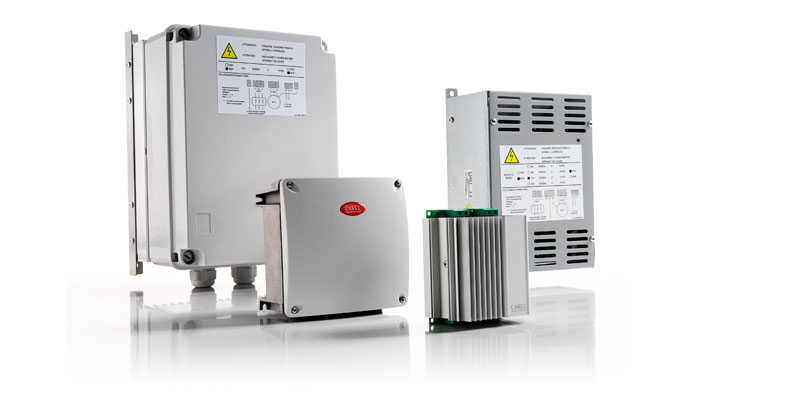 General characteristics

Cut phase speed controllers - Summary of selection guide

To complete its range of products, CAREL offers a series of modules suitable to satisfy different particular applications of HVAC/R units, for fan, pump and compressor speed control. In fact, optional modules are available that have been specially designed, and therefore optimised, for increasingly important functions in today's air conditioning and refrigeration units. As regards condensing pressure control, the fcs range of controllers is available, allowing the possibility to be used in stand-alone configuration or connected to a controller in the pCO sistema range.
This range of controllers is available for all requirements: single and three-phase versions exist.
Regarding parametric controllers, such as the μchiller range, CAREL offers a range of controllers with single phase power supply in the MCHRTF range, which are more suitable for this type of controller. This speed controllers are also compatible with programmable pCO sistema controllers. They can manage single phase 230 Vac fans with 8, 10 and 12 A current and three phase 400 Vac with 6, 9, 12, 20, 40 A current.