e-dronic and µe-dronic solutions NA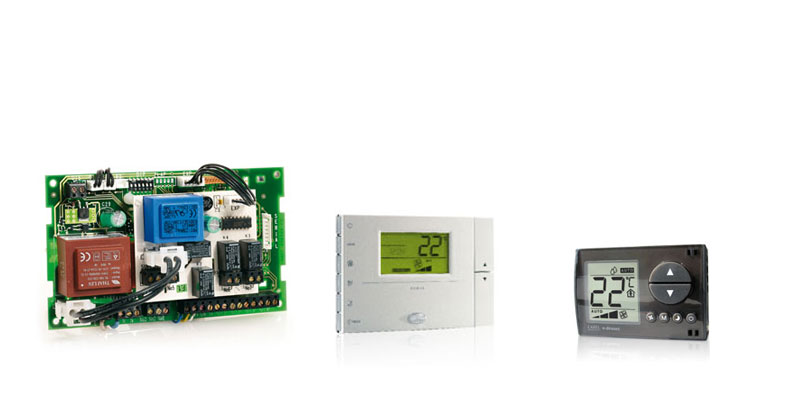 General characteristics

Integrated communication between chillers and fan coils is an increasingly important requirement for the manufacturers of these air-conditioning units; nonetheless, the market still does not offer suitable solutions. CAREL has taken up the challenge of joining and combining these two different elements, offering its customers a solution that is easy to manage, ensures increased ambient comfort and considerable energy savings. CAREL thus presents e-dronic, a system of user interfaces, I/O boards and accessories for the management and control of chiller/fan coil systems. e-dronic is compatible with the already established pCO platform, and exploits its advantages in terms of flexibility.