Energy management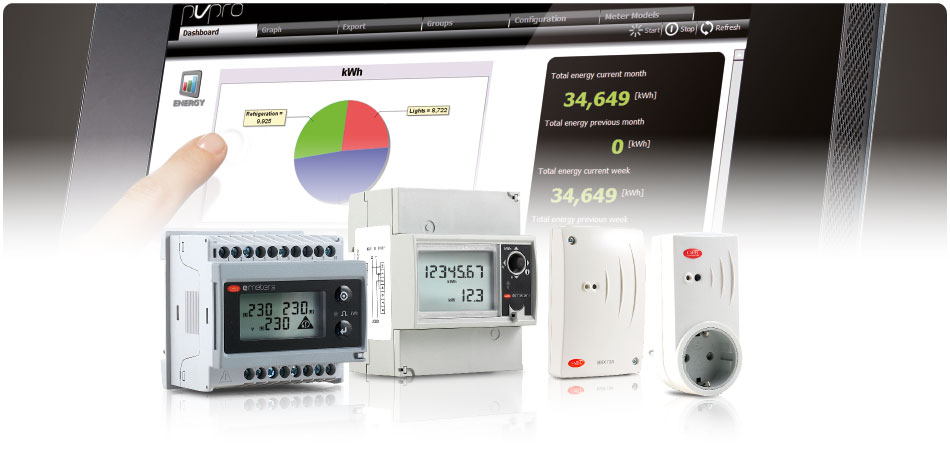 Power consumption analysis
Energy Meters are devices that measure the main values required to calculate power consumption.

They record power consumption data for complete and detailed analysis, thus allowing system managers to:
identify when and where power is consumed;
identify inappropriate behaviour and uses;
diagnose faults and abnormal power consumption;
evaluate the effects of any energy saving actions implemented.
These devices are already integrated into and managed by the CAREL PlantVisorPRO and PlantWatchPRO supervisory systems, and its pLoads and pChrono load management controllers.

The 1tool module can be used to integrate the devices with CAREL pCO sistema programmable controllers.

Energy Meters can also be integrated with other BMS systems via ModBus®/RS485.

They are highly useful additions to the vast Retail sistema range of products and solutions developed by CAREL to maximize energy savings through optimized system operation, reduced power consumption and identification and elimination of waste.
Installation example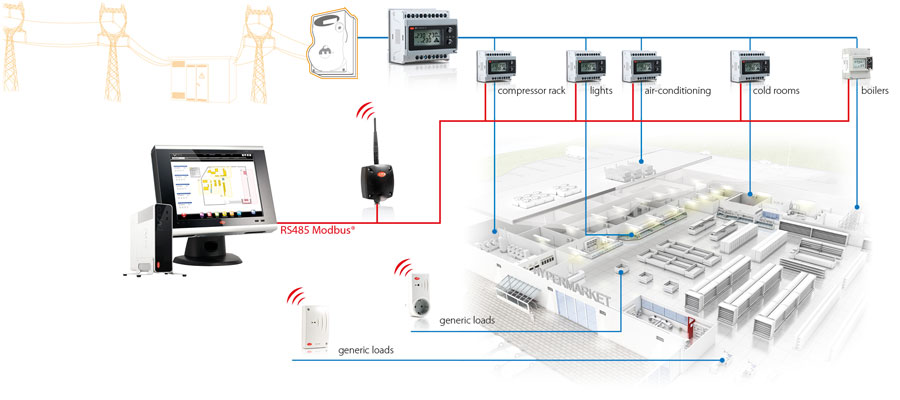 Pluses
Energy meter

Measures:

Active power;
Reactive power;
Current;
Phase sequence;
Cos φ factor;
Frequency

Power consumption dashboard

Allocation of costs between different users (both residential and service applications);
Precise monitoring of power consumption (e.g. heating, air-conditioning, ventilation systems etc.)
Possibility to monitor the system via a remote connection;

Reports

Saving and monitoring of system data;
Processing of automatic reports, tables and graphs of logged system data for filing;
Monitoring to identify possible critical events, with notifications by email, SMS and fax to implement corrective actions;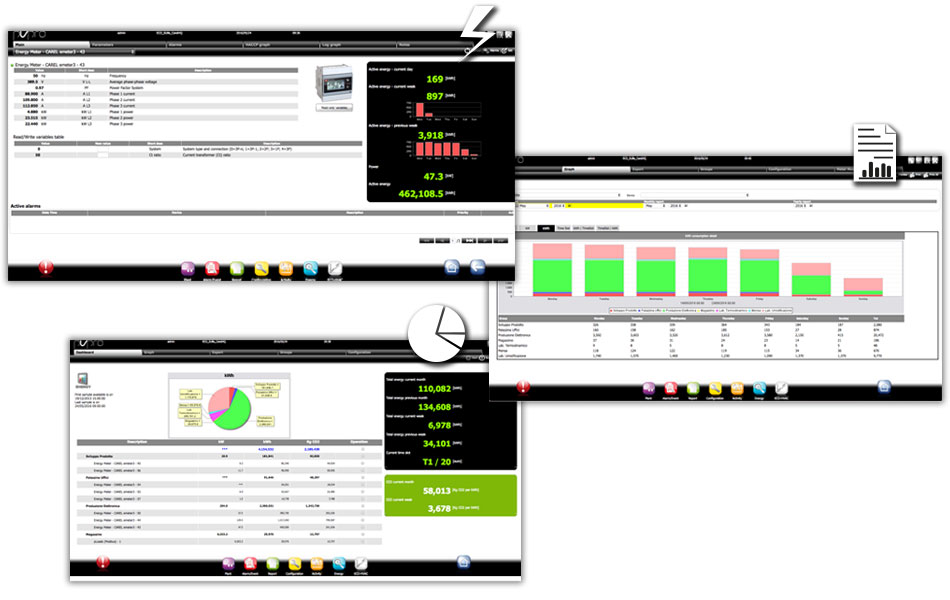 Current transformer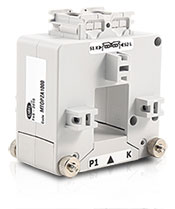 The openable version current transformers for bar mounting offers the advantage of installation without needing to disconnect the power supply and thus shut down the system. These transformers are available in the 100, 200 and 400 A primary current versions (5 A secondary current).

Main benefits:
Current transformer with openable core for pass-through bar;
Class 1;
Up to six insulated screws for fixing to the bar;
Double terminal block (connection of up to eight wires);
Connection terminals can be sealed using special terminal caps;
Sealable screws for fixing the openable core;
Conductor outside diameter: max. 26 mm;
Pass-through bar dimensions: max. 26x32 mm