CAREL solutions for the world of painting
The CAREL Group offers a wide range of solutions for controlling the environmental conditions in industrial surface treatment processes.
Humidification, evaporative cooling, heat recovery and integrated control of high-efficiency components for air handling units are the heart of CAREL's know-how for painting processes.

Full control of painting booth humidity
---
Relative humidity is a fundamental parameter to ensure the quality of a painting process. With the growing use of water-based paints, it is fundamental to keep the relative humidity between 50-70% RH, so as to ensure correct nebulisation, distribution and spread of the paint on the substrate, as well as to avoid problems during the flash-off phase.
CAREL offers a wide range of humidifiers and sensors for complete humidity control in the air handling unit, in ducts and directly in the room.
heaterSteam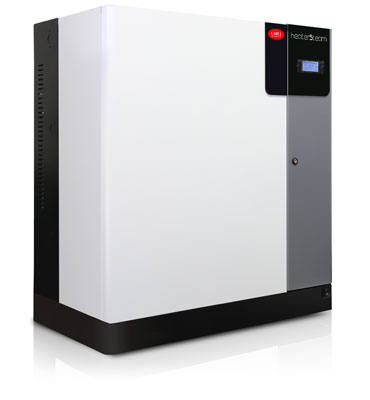 heaterSteam is CAREL reliable and precise electric heater humidifier that works with any type of feedwater.
The heaterSteam thermal shock feature removes mineral deposits from the heaters, minimising the need for maintenance.
heaterSteam is the ideal choice for small and medium-sized paint spray booths and for retrofitting existing booths, thanks to the use of steam that is absorbed in small spaces and with high air speeds (e.g. 8 m/s).
humiFog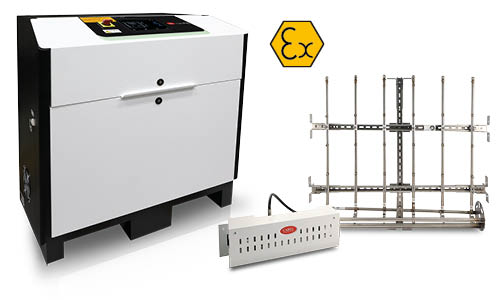 humiFog is the high-pressure adiabatic atomiser for humidification and evaporative cooling, featuring high efficiency and low power consumption.
Ideal for large painting booths, one single unit can humidify air flows of up to 400,000 m3/h, or control the humidity in a multi-zone system of up to 12 booths with different set points (up to 1350 kg/h).
Silicone-free certification and the ATEX certified distribution systems resistant to high temperatures (-20/150°C) mean humiFog meets the most stringent safety and reliability requirements.
Furthermore, humiFog can distribute atomised water directly in the room, to reduce suspended dust and control electrostatic discharges.
Heat recovery and cost reductions
---
The use of large volumes of fresh air to guarantee the health and safety of operators and the correct climatic conditions inside the paint spray booths also means high heating and cooling costs. The air flow is in fact extracted, filtered and discharged. The use of high-efficiency heat recovery units means energy can be recovered from the exhaust air, reducing heating and cooling costs and the related polluting emissions by up to 80%.
Recuperator and Klingenburg, both part of the CAREL Group, offer a wide range of technical solutions for heat recovery in painting processes.
Cross-flow heat exchangers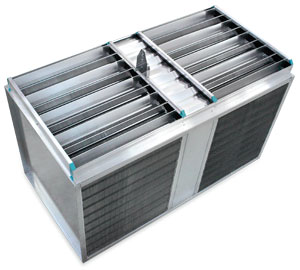 Cross-flow plate heat exchangers are the most suitable solution for heat recovery from air flows containing suspended particles and hazardous substances, due to their wide fin pitch that reduces fouling and facilitates cleaning, and the complete separation of the air flows to avoid contaminating the fresh air.
These heat recovery units are the ideal solution for small and medium-sized spray booths, from 10,000 to 50,000 m3/h. Enginia, a CAREL Group company, supplies control and bypass dampers to be fitted on the heat recovery units.
Thermal wheels
Klingenburg thermal wheels are the preferred solution in the automotive and aerospace industries for heat recovery with high efficiency, high safety and with minimum planned preventive maintenance.
Automated high-pressure cleaning systems precisely remove paint deposits from the fins, ensuring low pressure drop and maximum heat exchange. Furthermore, technical solutions developed alongside market leaders ensure the complete absence of cross-contamination between the air streams.
Thermal wheels are the ideal solution for medium and large paint spray booths, guaranteeing heat recovery for air flow-rates of up to 200,000 m3/h.
Integrated control of variables
---

CAREL has ready-to-use scalable solutions to implement advanced logic for controlling and reducing energy consumption. Automated management logic for heating, heat recovery, freecooling, and mechanical cooling, optimised based on the environmental and process parameters, spray booth pressurisation management, filter blockage control and advanced control of adiabatic humidification and evaporative cooling are key strategies for achieving these goals.